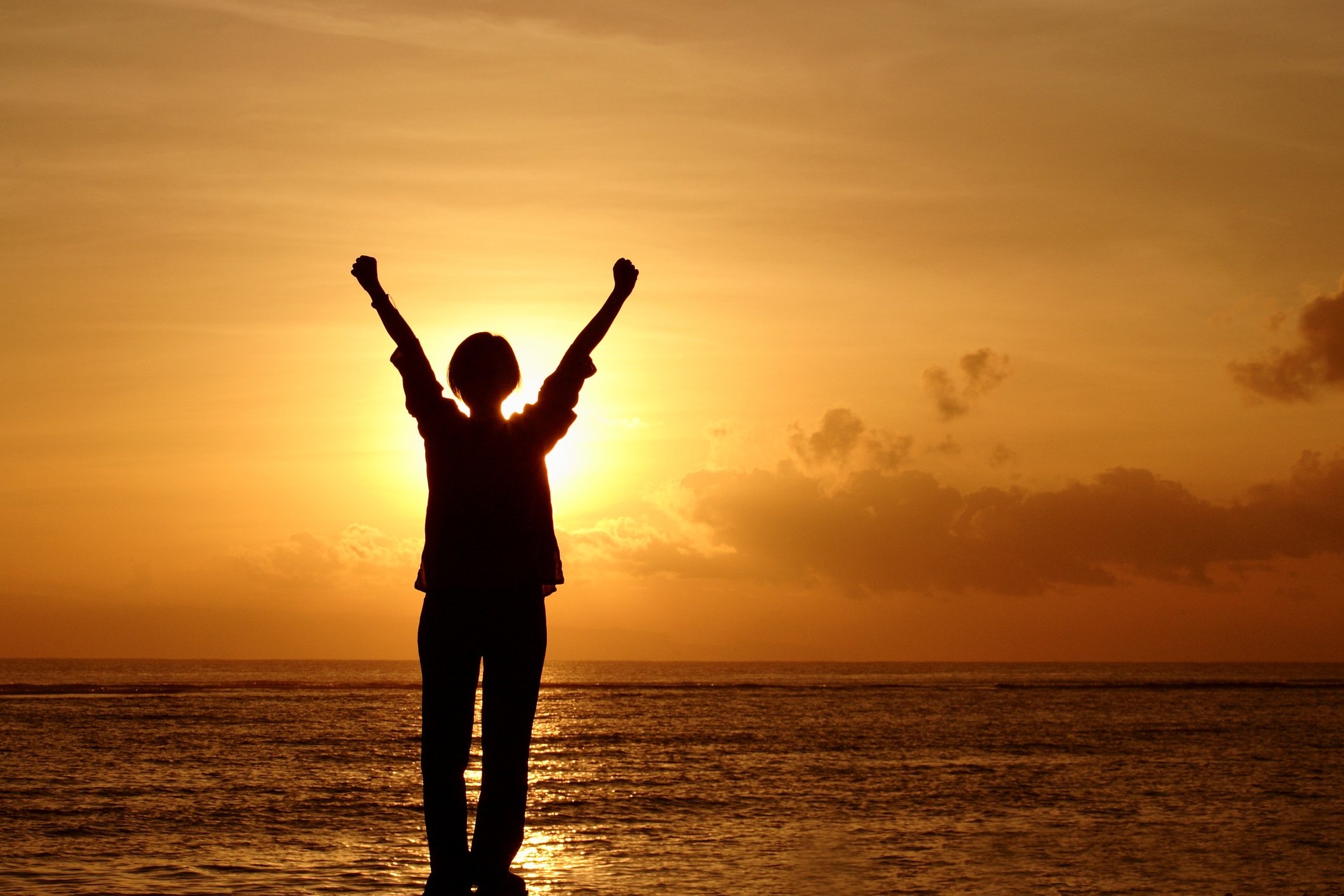 At Toledo Center, our goal is to not only help people make a recovery, but to empower them and their families and ensure they feel heard, supported, and successful, both during their time with us and beyond. We are always happy to hear from former clients, their families, and their clinical partners, who let us know we were successful in helping clients on their paths to recovery.
Grateful Alumni
Grateful Family Member of Toledo Center Alumni
Grateful Alumni
It is difficult to fully explain the tremendous impact that Toledo Center has had on my life. When I entered the clinic I was angry, afraid and hopeless. I could hardly imagine a life without an eating disorder, and I wasn't sure that I wanted to. But the staff at the clinic both supported and challenged me in ways that taught me that there is so much more to life than having an eating disorder. I also found it reassuring that the program is based on data obtained over many years of research and clinical work. By the time I left the clinic I had hope, and felt truly supported, for the first time in a very long time. I was also able to return home with an evidence-based program to guide me outside of treatment. I am so grateful for the incredible and caring staff at the clinic and for my time there. Grateful Alumni
"I will never be able to thank Toledo Center Clinic enough for the help they so readily extended to me when I needed it. I entered the first time in 2012, but I wasn't quite ready to be open and do it for myself. I returned in 2013, open and ready for true change and health. The entire staff was patient, understanding, and compassionate- all while being direct and pushing me a little more each day to step out of my comfort zone and into healing. My individual therapist has been a constant source of reasoning, support, guidance and compassion for years and years, and the rest of the staff continues to ask how I'm doing and show they care even years after my stay. I can genuinely say that, if you are willing to put in the work, this place and its staff will work wonders in your life. I could not be more thankful for the health and beautiful life I now have thanks to RCC. My daughter has a strong, healthy, happy mother because of the great things that happen at Toledo Center Clinic. Grateful Alumni
"I am 38 years old and have suffered from anorexia for 23 years and then the last 2 years, I restricted all day which then led me to bingeing. Since I was 15 years old my ED has been the only thing I was ever able to control in my life. It was my own little way to make me feel better about life and myself. The nine months of my pregnancy was the only time I left my ED on the side of the street. After I had my son I went straight back to my ED because I could not stand the woman I saw in the mirror. I got so terribly sick I ended up in the hospital and the was sent to another treatment facility. The 30 days I spent there seemed to cure me , but as I returned to the real world and left my safe bubble, I slowly started to resort to my starvation again and then I slid right back to my eating disorder once again. Toledo Center took me in with open arms and for the next 12 weeks I was in the PHP program. Initially, I was angry, sad and terrified that I was now going to have to eat and face all my demons. However, the support groups and therapists, kitchen staff were nothing less than wonderful. Living with other women suffering from the same disease, just in other forms was so soothing to me, I did not feel like such a freak in this environment. We had each other to lean on and support. I have a long road ahead of me because it took 23 years to develop my ED and it will take some time and hard work to stay on the path of recovery. It was scary to walk out of those doors at RCC , but I knew that they helped me save my life and helped me be better equipped as a mother, daughter and friend. This is a testimonial to help others know that no matter how young or old you are, there is always hope and each day you choose recovery is the first day to the rest of your life. To all you incredible women I met along the way, you know I will carry you all in my heart forever because we have such a strong bond in the desire to beat this disease. Thank you RCC and all of the people there who helped me save my own life and make me realize that I am WORTH it." Grateful Alumni
"Over a year and a half ago I honestly felt my life was no longer worth the trouble. After being diagnosed with a life changing chronic illness and falling into a deep depression and a tough battle with Anorexia, I felt completely lost but at RCC I began an amazing journey of finding myself. In the first few weeks I refused to talk and found myself breaking down several times a day but as I became more nourished and myself, I realized how lucky I was to have a chance at recovery and pushed all my energy into being the best person I am. The staff and friends I met at RCC never gave up on and continue to push me in the right direction today. I am beyond thankful for everything RCC has given to me and for proving to me that my life is valuable and worth living." Grateful Alumni
"I am very grateful for getting to have this experience at RCC. I feel it was a privilege to me and my family in some strange way. My life has been changed and is changing in ways I was beginning to think were impossible. The program has given me a lot of memories and strength to lean on. The "five weeks" seemed like something I thought I could never do in myself. The most important thing I learned at RCC is that we all have to fight to come out of "ourself" to see the light and be free. The root needs to be dealt with! I realize that my time there was only like a small pebble thrown into a pond producing the first of many ripples of recovery in my life. Being at RCC was one of the best experiences of my life, it was truly life changing. I hope I can be a testimony to at least someone else living with this illness that recovery is possible." Grateful Alumni
"I came to the clinic freshly 16 in the spring of 2014. I had been beaten down by many things over the course of two years. By the time I reached the clinic, I could no longer see the light at the end of the tunnel. I did not think I would make it to see graduation or the next school year. After 8 weeks at the clinic, I had gained a foundation to build from. Since leaving Toledo Center, I have become an outpatient. I have graduated high school and finished my freshman year of college. I went to prom and got my license. I am currently a psychology major with a goal to become a therapist. Toledo Center provided me a safe and judgment-free environment to experience true growth. It has been three years since my admission and I am still growing. The clinic allowed me to connect to a therapist for the first time. I had many therapists before however I never felt comfortable enough to make progress. I felt secure and safe knowing the amount of research and time the clinic puts into the program. I can not thank the staff enough for all of their support on this journey." Grateful Alumni
"Going through treatment at the Toledo Center clinic was both the most difficult and the most rewarding thing I have ever done. Even when I didn't think I could recover, the staff and other patients at RCC helped me push through and find the inner strength that my eating disorder had stolen from me. They taught me healthy coping mechanisms and other life skills that I now use every single day. RCC saved my life, and I am so incredibly grateful for the staff and for the lifelong friends that I made there. If anyone reading this is struggling with an eating disorder, please call the Toledo Center clinic, and they will give you the help that you need. You CAN recover!" Grateful Alumni
"In 2011, I walked through the doors of the Toledo Center Clinic as a broken and hopeless 14 year old who was dying from anorexia, and despite being told I had less than six weeks to live, the staff at the RCC gave me so much hope of recovery and knew that I could beat my disorder. The program was highly individualized to my needs, and the clinical staff took the time to learn absolutely everything about me to tailor the program to treat me in the best way possible. Although I had to repeat the program several times and was occasionally stubborn and resistant to treatment, the therapists, especially Laura, still loved and cared for me, and their support is truly the reason why I continue to fight the good fight. Because the RCC saved my life, I'm inspired to carry out the mission of the Toledo Center Foundation and educate the Toledo area about eating disorders, treatment options and body positivity. I enjoy serving as a spokesperson for the National Eating Disorders Association and sharing my story to inspire others to love the girl in the mirror – something I couldn't have done without treatment from the RCC. In conjunction with National American Miss, the Toledo Center Clinic helped me find my voice and share my uniqueness with the world, and I hope that others fighting this disorder consider treatment at RCC so they can discover their voice and their power!" Grateful Alumni
"My experience at RCC was truly life-saving. Before entering treatment, I was a prisoner to my own thoughts. My eating disorder provided me with a very false sense of control. This program opened my eyes to what it's like to have real control in my life…to live a life free from my eating disorder! My mind has been freed, and I've never felt more happy or healthy. The group sessions at RCC provided me with insight, encouragement, and education about my disorder. The treatment team was phenomenal; each therapist was very supportive and caring, yet helped me to challenge my false beliefs. Meal times, though difficult at first, became fun and enjoyable. I learned to take pleasure in my favorite foods again. By living on campus, I was able to fully engage myself in treatment, and temporarily remove myself from the environment where I felt so trapped in my disorder. Home visits allowed me to slowly integrate back into the home environment, and practice the skills I learned throughout the week. RCC helped me to work on improving my struggles with obsessional thinking, body image, self-esteem, and perfectionism. I have a new found confidence in myself and my ability to live a happy, healthy, and successful life. I've learned that this power lies not in my disorder, but within myself!" Grateful Alumni
"For more than 20 years, I battled an eating disorder. I had attempted outpatient treatment with other providers on multiple occasions but I was never successful and quite honestly, I was never fully engaged. Over the years, I had become complacent with the overall discontent in my life. I also began to think that my life would always be confined by my eating disorder. I was hopeless and pessimistic about the possibility of change. Despite my internal desire for my life to be different, I just couldn't see through all of the pain and suffering and realize that I didn't have to live that way. However, it is through the hope, optimism and support of an incredible therapist at RCC that I found the fortitude to begin and complete intensive treatment. While at RCC, I was able to make the necessary changes that have truly transformed my life. I learned fundamental skills that assisted me to begin and continue the recovery process. I admit that initially, I was resistant to change and I was terrified of life without my eating disorder. There were points in my treatment that I felt defeated and exhausted. However, all of the staff at RCC supported and encouraged me throughout my time there. All of the staff including the therapists, nurses, direct care workers, office staff, and the kitchen supervisor were engaging, empathetic, competent, compassionate, and supportive. The RCC team provided me with essential treatment that was individualized, client-centered, and evidence-based to meet my specific needs. Lastly, it wasn't until I entered treatment that I realized that I didn't have to experience my eating disorder in complete solitude. For so many years, I suffered in silence. It is through the group process that I learned that others shared the same struggle and that support was so crucial to the recovery process. Through the experience, I also developed an amazing group of friends who have continued to support me in my recovery. Ultimately, the treatment that I received at RCC provided me with the necessary tools to transform my life. I will be forever grateful for my time at the RCC." Grateful Alumni
"By my sophomore year of college, I could no longer function due to the severity of my eating disorder symptoms. After battling body image and weight issues for as long as I can remember, I had truly reached rock bottom. It has now been more than 5 years since I entered the Toledo Center Clinic, and I can't thank them enough for giving me my life back. What makes RCC different is that they utilize research based practices based on and understanding of the physiology behind weight and eating disorders. In addition, the therapists at RCC are top notch. They were kind and sensitive, but unlike most counselors I had been to, they actually held me accountable. Most importantly, I felt like they treated me like the adult that I was. Since leaving the RCC I was able to graduate college and am now in graduate school. I am also married, and last year gave birth to a healthy baby girl. My life is far from perfect, but I am so happy and thankful to be where I am. All of the wonderful things in my life have not been without significant stress, and I could not handle it without a rock solid foundation in recovery. I am so glad I went to the Toledo Center Clinic. If I look at where my life was headed vs. where it has gone since, there is zero doubt in my mind they were the catalyst I needed. There is not enough I can say or do to thank them." Grateful Alumni
"I entered into treatment at the Toledo Center Clinic in 2010 when I was seventeen years old. When I was admitted into the Toledo Center Clinic, I was physically weak and mentally numb. I didn't know who I was beyond my eating disorder. Since that day, the Toledo Center Clinic has helped me to rebuild and transform my life. I was in treatment at the Toledo Center Clinic for a total of three months. During my time in treatment, I learned so much about myself. Most importantly, I learned that there was so much more to me than my appearance. While I was in treatment, I had so much support from my peers but also the staff who worked there. It was very bittersweet to leave. Within a week after I had left treatment, I started college at Bowling Green State University. Going to college wasn't easy but it was possible because of the tools that I learned while I was at the RCC. Among many things, the RCC taught me how to meal plan, be more assertive, challenge my negative thoughts, and how to view food as neither "healthy" nor "unhealthy." The RCC had transformed me into a better version of myself. I had a new positive outlook on life and a confidence about myself that I had never had before. I graduated from Bowling Green State University with my psychology degree in 2014. Currently, I work at a mental health agency. I am passionate about my work because I can use my experience to help others along in their journey of recovery. But none of this would have been possible had it not been for the Toledo Center Clinic. Words cannot describe how grateful I am to the Toledo Center Clinic for saving my life." -Amanda "I suffered from anorexia and bulimia for 12 years before I came to Toledo Center Clinic. I was at the point where my eating disorder had complete control over me and the severity of my anxiety and depression had left me as a shell of a person. I had unsuccessfully tried to recover multiple times on my own and also with outpatient therapy. None of my efforts had worked and it was obvious that I needed help. Entering treatment was both terrifying and a relief all at once. To say that I was stubborn and resistant to change would be an understatement. I wanted so badly to get better but I was stuck in the disordered mindset that I'd had for most of my life. I saw how much progress other patients had made but I believed that I would never recover from my eating disorder-that I was the exception. I was negative, stubborn and difficult to deal with during my time there. I questioned treatment at every turn because it felt so foreign to me after living a disordered lifestyle for so long. Despite my attitude, the staff at RCC remained dedicated and supportive in their efforts to help me recover. Over time, I began to make progress and begin healing a little more each day. I managed to successfully complete the program and return to life outside of treatment. Five years later, I can confidently say that entering treatment at RCC saved my life and gave me the capability to start living again. Recovery is an extremely difficult and lengthy journey and it took me a long time to get to where I am today. I strongly encourage anyone that is suffering from an eating disorder to seek help and contact Toledo Center Clinic. My only regret is that I did not enter treatment sooner-it is truly a life changing experience!" Grateful Alumni
"In 2008 I entered the Toledo Center Clinic and this was the day that my life began again. I did not go to the clinic by choice and I was anything but willing to go. I had been in and out of hospitals as an adolescent and I had no desire to enter treatment again. Finally one day I went to the doctor and he told me I either enter treatment or else he was going to have to take action to get me removed from school and my driving privileges revoked. Based on this doctor giving me an ultimatum I decided to enter treatment at the Toledo Center Clinic. The first few weeks were challenging to say the least as I began to reintroduce myself to foods that I had not enjoyed in six years, but with the help of the staff and other patients I was able to push myself through these experiences. Slowly I began to enjoy foods again. The Toledo Center offered me a supportive place to explore my unhealthy eating patterns and begin to eat again. They also gave me a safe place to discuss my past experiences that I had kept locked up inside. The clinic was less restrictive than a standard residential facility and allowed me to try the skills I had learned in several real life situations. Upon coming home from the clinic, I was not sure whether or not I could keep going but I did. I still have days where I don't love my body, but I now have the motivation and coping strategies to overcome those negative thoughts. I no longer define my worth by the size of my body. I realize that I have many things to offer outside of my physical appearance. Without the Toledo Center I would not be where I am today. Prior to coming to the clinic I was going to be forced to leave school due to my health but now I am working towards obtaining my Doctorate degree in Clinical Psychology. I am so grateful that the Toledo Center helped give me the foundation so that I could finally see out of the darkness and start to enjoy my life again. Thank You." Grateful Alumni
"Six short months ago I was in the trenches of my eating disorder. After almost a decade of suffering from my own living hell, I quickly began to run out of options. I had violated the trust of loved ones, cut off all ties with friends, and ruined countless job opportunities. Slowly, my health had deteriorated and it became increasingly difficult to find reasons to get out of bed in the morning. Luckily, I was alive but I had forgotten how to live. After almost two years of searching for treatment, Toledo Center Clinic was recommended. I was extremely hesitant at first, but after recently completing my stay at RCC, I am convinced it saved my life. My parents dropped me off kicking and screaming, but ironically, at the end of treatment, I could not have been more grateful for the place. The staff at TCED is incredibly knowledgeable, patient, and understanding. Their approach to treatment slowly reintroduces fear foods and helps with the transition back into the real world. I also made some lifelong friends during my stay. I am leaving with a new sense of self and my passion for life has returned. Thank you TCED for giving me the opportunity to pursue my dreams and a second chance at life." Grateful Alumni
"When I arrived at Toledo Center Clinic happiness and freedom didn't seem possible. I felt worthless, hopeless, and helpless. At TCED I was able to separate myself from my eating disorder and find joy in life. I learned healthy ways to deal with my intense emotions. I was able to learn what healthy relationships look like, and that I didn't need to be sick or change who I was to get others approval. At RCC I felt supported and understood by the staff. I feel that they genuinely cared about me and my recovery as an individual. Going to TCED was one of the hardest decisions I've had to make, yet one of the best." Grateful Alumni
"Making the choice to enter RCC was probably the best decision I have made for myself throughout the course of my life. I don't say that lightly but the Clinic saved my life in so many ways. Not only was I able to return to a healthy weight, but my mindset toward food, perfectionism and balance were all changed forever as well. Though coming to the Clinic and receiving treatment for my eating disorder that I had struggled with for nearly six years was one of the best decisions I've made in my life, it was also one of the most difficult journeys I have ever been on. I was challenged in new ways daily and cried almost everyday as well, but being on the other side of my eating disorder is one of the best feelings I think I'll ever have in my life. I've formed such strong supports in the people I met at RCC and felt fully prepared for life outside of the Clinic by the time I left. Most importantly, though, I love how the clinic allowed my faith to be an important part of my treatment since I center my life around what I believe. The staff genuinely cared about me and still do to this day. I thank God everyday that he brought me to the Clinic and changed me from the outside, in." Grateful Alumni
"After visiting your website to help someone else receive information about an eating disorder, I realized that I never took the time to credit and thank the people that saved my life. I entered the Toledo Center back in 2002 as a 12 year old girl who only had about a week to live. Now in 2011, thanks to the Toledo Center I can honestly say I beat that evil disease and have been recovered from anorexia for 8 years now. Despite my kicking and screaming to leave New York and travel to Ohio at age 12, to live without my parents and be forced to eat, I thank God every time I hear of someone still battling an eating disorder that I attended the Toledo Center. Your facility truly saved my life and I know that I wouldn't be the happy, healthy 20 year old that I am today without you guys! Thank you all who both helped me personally and for those who have chosen to assist people with eating disorders." Grateful Alumni
"10 years ago, I entered the Toledo Center as a scared, angry, and wholly emaciated 18 year old girl. I'd been refusing treatment for some time, but after a family consultation at the Toledo Center, was given two choices: start on Monday, or die within a week. Reluctantly, I chose treatment, and I am now overjoyed and thankful to say that I did. The staff welcomed me in with love and treated me with the utmost respect. Both staff and fellow patients provided me with the encouragement, determination, and tough love needed to successfully complete treatment and stay on the path toward recovery. I learned to love my body as is, and to express my pain, suffering and anger by communicating with others openly and honestly, not starve myself. Next month, I mark 10 years in recovery, and I am deeply blessed with a loving husband, a beautiful 18 month old son, and another baby on the way. I would not have this amazing life to live if not for the Toledo Center. Thank you!" Grateful Alumni
"I think that most people who have been at the Toledo Center can attest that treatment at the Toledo Center is a once in a lifetime, extraordinarily unique experience that will change your life for the better in some way. Recovery from an eating disorder or any serious mental health disorder is obviously a process, but the Toledo Center will give you a solid foundation to work from, and if you are fortunate, provide you with support beyond the beginning stages of change. I do not believe another treatment center or treatment philosophy would have impacted my mindset or behavior in an immediate or lasting way as did my treatment the Toledo Center. It is truly a quality program, progressive in its exceptional ability to transform research into practice, monitor patient progress, and match care to need. High expectations placed on both staff and patients help to foster an atmosphere of health, accountability, and personal growth. I would say that my experience at the Toledo Center changed my life in so many ways. I built special bonds with other patients that I still hold close to me years after discharge. I gained important insight into eating disorders and myself that previous therapies failed to provide. For the first time in my life, I felt understood and taken seriously. Although my life may not be perfect, the skills I learned at the Toledo Center still help guide me today and have placed me on a path of health and hope. I would recommend the Toledo Center to anyone who has struggled to make sufficient behavioral change in their effort to overcome an eating disorder." Grateful Alumni
"Before coming to the RCC, I lived a life consumed and confined by self inflicting rules and stipulations as well as destruction. During the treatment I received at the RCC I was taught how to slowly deconstruct those rules. It was then that I learned that, I COULD make it a day without symptoms, and eat pizza and survive. I could face things, and make it out ALIVE and STRONGER than previously ever known. Toledo Center Clinic was one of the only facilities willing to take a chance on me, and for that I am forever grateful. This facility will make a difference, and show that recovery is possible." Grateful Alumni
"When I came to the RCC I was a child; I went through high school numb and sad. I felt deserted and fearful. I felt safe with my eating disorder. It made me feel whole. I was doing nothing but bingeing and purging and trying to find something to make me happy. I had interests but nothing made me as satisfied as the feeling I got from purging. I felt like food was the love I needed. I was guilty for bingeing; purging somehow made it all okay. I couldn't work on my art or find any sense of well-being. I missed 90 days of school my senior year. Then I went to a treatment center that was not effective and relapsed. Our family lost all of our money in the process and were pretty much homeless. I was blessed with a fundraiser to put me through treatment. That is how I found the Toledo Center Clinic. I went in after my HS graduation, summer 2008. I was shut off from the world and it took a long time for the staff to get to the real me. They never doubted me, even when I was sure I would fail. They never treated me with judgment or doubted my ability to try. They were honest in action and word and never once left me. If it wasn't for the unbelievable dedication and love from the clinic's team and of all the true companions I met during treatment, I would be a sad girl with little drive for a future. The clinic taught me how to teach myself. I became Smashlee. I will never regret the time I spent there; each day was a blessing that saved my life." Grateful Alumni
"I suffered from an eating disorder for almost six years. Once I finally decided that I couldn't handle the daily pressures I had forced upon myself, I sought treatment for my illness. I tried out-patient therapy, which worked but I need more treatment to help me overcome my disorder. I had heard from a people that the Toledo Center Clinic was an excellent treatment facility. I went there as a resident on the adolescent unit. Immediately, I realized that recovery wasn't going to be an easy process. As time went on I was able to develop better eating habits and a positive outlook on recovery. I really enjoyed getting to know the other patients and the wonderful staff; in a way, the RCC became my home away from home. I overcame some of my fears, started to come out of my depression, and was able to see positive things in myself that I didn't see before. Now people describe me as lively, outgoing, strong, and someone that never gives up. People at the RCC helped me accept these qualities in myself. I will never regret my decision to come to the RCC because of all the memories and friends that were made; but most importantly, I learned I was able to learn to live my life without an eating disorder." Grateful Alumni
"I recommend entering the Toledo Center Clinic for treatment if you are battling an eating disorder. The treatment is so unique and the staff are very caring. It's a real world treatment experience and that's what makes it work. Now I can say in confidence I know who I am, I am confident in myself, I have a voice, and man I got my spunk back! The work I got to do in therapy is what saved my life. My therapist was like no other therapist I had ever talked to before. She listened to me; she gave me things to work on about myself, she understood eating disorders, and she gave me the feeling that I could trust her and in doing that, I was able to talk about the hurt I had inside myself that I had never been able to express before. Every session I had with her I let go of pain and gained insight into my own self. Of course there was the re-feeding, the most dreaded part of all, the part that I thought treatment only consisted of. It wasn't anything like I expected it to be. I was in shock that I got to plan my own meals that I got to make my plate of food up. It took the whole control issue and put it in a different perspective. No one was choosing it for me and making me feel like I had no say in what to eat. In getting to plan my meals, I felt in control of what I was eating, and it made it much easier to get through re-feeding. I am very grateful to this day that I had the opportunity to get help for my anorexia at the Toledo Center Clinic. I learned so very much, I was cared about, listened to, taught to eat and not fear it and all of this took place with other girls battling eating disorders just like me. I never thought I would be happy and dancing in between groups in treatment for my Eating Disorder, but I was and it was great." Grateful Alumni
"I owe my life to Toledo Center Clinic. When I first walked through those doors, I thought that I would just be able to learn how to eat and not gain any weight and leave in two weeks. That was really my goal!! RCC showed me and taught me that if I want my life back I would have to be willing to give treatment a chance. Yes, it was very, very hard, especially those first two weeks. But then all of a sudden everything just clicked into place. With the help and support from all the amazing therapist and staff, (and I can't forget to mention the other patients! They are also amazing and I made so many close friendships that will last a life time). I was able to realize that I am more than an eating disorder and I deserve to live a happy, healthy, and ED free life!! I went all through treatment without any symptoms and when I finished the program, RCC even helped me when I went home to live ED free. I would not be here if it wasn't for Toledo Center. I learned so much about myself and they have been such an important place in my life. They gave me my life back!! I could write a book about RCC and how going there has changed my life for the better. Even now that I haven't been to RCC for a while, I know that they are always there for me if I am struggling!! Toledo Center thanks for giving my life back and for saving so many others lives!" Grateful Alumni
"I am a 23 year old in recovery from an eating disorder I battled with for 11 years. I also struggled with mood disorders and addiction. It took me ten years to admit to my family that I was struggling and I found myself at the RCC not long after that. At first I was resistant and it was a difficult, but the staff and patients stuck with me and kept me positive. The RCC offers amazing service, not just for eating disorders, but addiction and other disorders as well. They tackle all the issues surrounding the disorder which past treatment did not pay as much attention to. RCC taught me tools that I will use for the rest of my life and I am grateful beyond words for their help and dedication." Grateful Alumni
"I credit the Toledo Center Clinic with literally saving my life. When I arrived I had no interest in recovery, thought what I was doing was the right thing for me and fought attempts to help me. But with unbelievable patience and scientifically based professional skill, the RCC staff helped me challenge my beliefs and taught me other ways of relating to people and coping with the difficulties that come with life. Everyone at the Toledo Center, the therapists, the kitchen, office and environmental staff were supportive and continually encouraging. I am very thankful for their work and their belief in me even when I had none. Grateful Alumni
"Before coming to the Toledo Center in May 2008, I had been in and out of inpatient treatment 6 times in several different places, along with too many hospitalizations to keep track. Since being at the Toledo Center, I have been symptom free. I never thought that it was possible to fully recover from my eating disorder, but I have learned that it is, and the staff at the clinic have taught me that. Unlike other treatment facilities, you are given the excellent care that you need, while having the freedoms that most places do not allow. Unlike other treatment facilities, the Toledo Center teaches you how to live your life after treatment, and through transitions you are given the opportunity to practice "real life" experiences while still being in treatment. I can honestly say that the Toledo Center saved my life, as well as so many others. I have never seen as high of a sucess rate in any other treatment centers I have been to." Grateful Alumni
"Before RCC I had been treated as an illness, not a person, and I never felt like I was heard. The RCC staff and environment allowed me to gain control of my eating disorder and begin to make decisions which have led me to my full recovery today. The commitment and extensive knowledge of the staff provides a treatment environment which nourishes one's body, mind, and soul. I am grateful every day for the new life that I began the moment I entered the RCC doors." Grateful Alumni
"The consistent dedication and support of the RCC staff truly made the difference in my recovery. The knowledge I obtained is evidenced by my exceptional growth. I learned how to be honest about my feelings, how to ask for help when I needed assistance, and how to effectively cope when times were tough. Today, I am free from an eating disorder. My worth is not defined by a number on a scale, but the person I truly am. The RCC saved me from a life of desperation and pain. I am the healthiest I have ever been, physically, mentally, and emotionally. The RCC staff is excellent, and will forever hold a special place in my heart." Grateful Alumni
"I can honestly say that I don't think I would be here today if it weren't for the Toledo Center. I have been eating disorder free for over four years; something that I never thought would be possible. Not only did the Toledo Center help me with my eating disorder, but they also helped me be a better person in all other aspects of my life. I learned so many skills that have helped me tremendously over the years. One of the best things about the Toledo Center is the amazing therapists and staff. Each one is incredibly caring and helpful. I am so grateful for the help and support I received at the Toledo Center. I would highly recommend the Toledo Center to anyone with an eating disorder. It truly is a wonderful place." Grateful Alumni
"I am a 34-year-old woman who entered Toledo Center in 2007 after enduring a 20-year eating disorder. I went through 4 therapists and 30+ hospitalizations and nothing worked. The combination of psycho-education, nutritional stabilization, and individual, group, and family therapy; combined into an individualized treatment that is delivered using an evidenced-based model; backed by research is second to none. The staff's knowledge and expertise allowed me to give myself fully to the program and the results are more than I could have ever expected. It was the scariest and most difficult thing I have ever done but it was worth it because now I can say I am 100% recovered! I have accepted myself as a person and not a size and now live a full life." Grateful Alumni
"I was bulimic for 25 years (in which I binged and purged at least 10 -12 times per DAY.) I was slowly killing myself. I wanted to get help, but I was scared, ashamed and hopeless. I didn't think I could ever live without my secret escape. The monster within me was relentless and was winning miserably. However, I was getting tired of my lies and loneliness. After researching the Toledo Center's program and filling out the online assessment, I was confidentially contacted by understanding staff and was set to check in the end of Aug. 2009. Immediately, I started feeling comfortable (yet apprehensive) about my decision. Every staff person helped to prepare the foundation for healing to begin….from teaching me to eat like a "normal" person to introducing me to honesty and assertiveness. There was hope after all. Sharing in the group sessions and the one-on-one therapy sessions helped me learn how to express my feelings and realize that I deserved love and life! I am no longer just surviving and numbing myself with food, but I am actually present and available each day for myself, my family and friends. As of the end of Feb. 2010, it has been 6 months since I have binged or purged or even had the desire to. After 25 years of living with an eating disorder and NOT believing I could actually overcome it, I can honestly say that I will forever be grateful for The Toledo Center and the new hope and life I now have. Thank you RCC!" Grateful Alumni
Grateful Family Member of Toledo Center Alumni
Start your recovery journey with Toledo Center today.